A quiz amuses me enough to post it.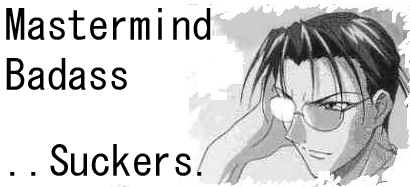 You are a MASTERMIND BADASS!
You are resourceful and talented. You get your job
done completely and quickly, with a silky-
smoothness that benefits whatever side you
choose to be on. Your overseers appreciate the
great advantages you bring to their
organization and they probably like you (unless
you don't want them to), and they will continue
to do so until you've stolen their seats of
power out from under them.
What Type of Badass Are You?
brought to you by Quizilla