Since this week's Friday Five Digest is a day late, You get a bonus!  Here's six items just in time for the holiday season, including my annual repost of Tris McCall's Christmas Abstract.
tris mccall: Tris McCall Christmas Abstract
Tris McCall Christmas Abstract The Tris McCall Report Christmas Abstract Middle-of-the-pack Christmas carol; short, uncomplicated, not particularly poetic, acceptable to the secular crowd because it's about angels, and angels for some reason are considered ecumenical. Me, I know backsliding into polytheism when I hear it.

---
These 2 Kids Have Taken A Photo With Santa For 34 Years. Needless To Say, The Last Few Are Epic.
These 2 Kids Have Taken A Photo With Santa For 34 Years. Needless To Say, The Last Few Are Epic. Having a holiday tradition can make Christmas just a little bit more enjoyable. Whether it's a family Christmas exchange where you steal all of the good gifts or an epic 5,000 calorie feast, it really ties the holidays together and makes this time of year feel special.

---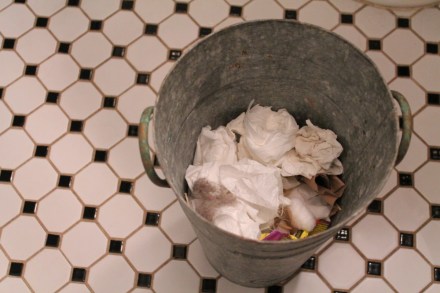 A Ten-Month-Old's Letter To Santa
Dear Santa, I am a ten-month-old baby and I write because my mother has been sending out my "Christmas List" to people, and her list does not in any way represent the things I really want. I could give two s#*ts about receiving stacking cups. And I know you're ready to make the joke about…

---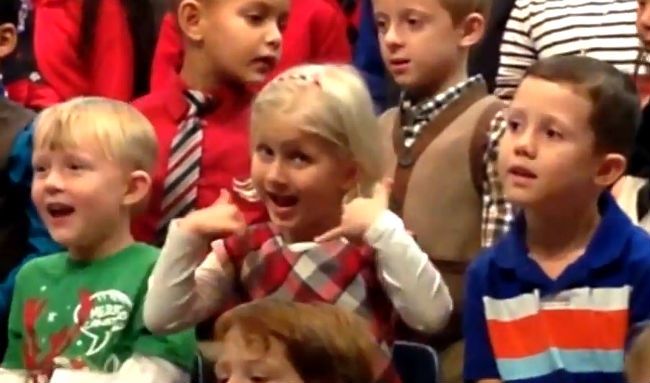 VIDEO: Kindergartner signs school's holiday concert for parents
A young Florida girl didn't want her deaf parents to miss out on her school's holiday concert, so the kindergartener signed the entire show while performing at the same time.

---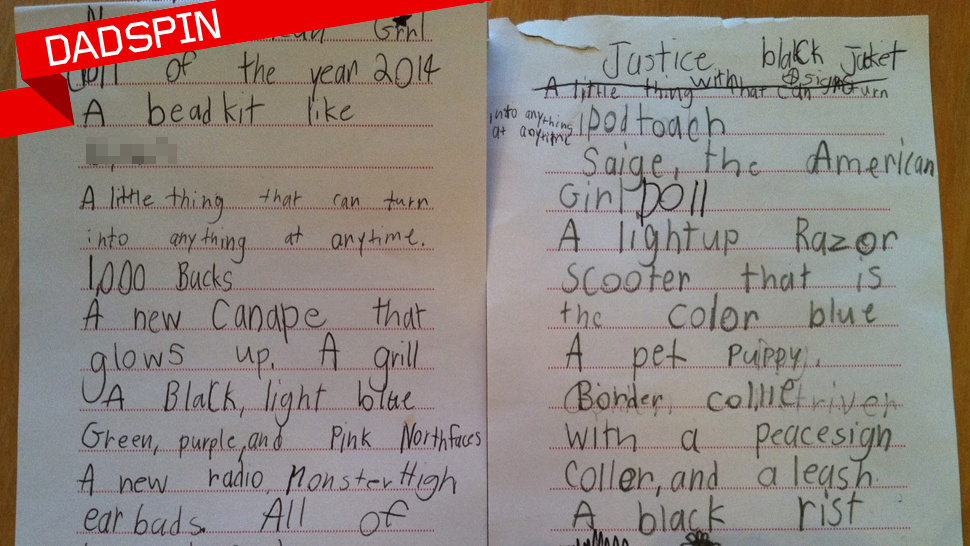 My Kid's Insane Christmas Wish List, Annotated
When I was a kid, I would dream up completely insane presents to put on my Christmas wish list–shit that no parent could ever possibly afford and no child could ever possibly deserve. And every year, my parents would tell me before Christmas that I would NOT be getting the little race car I saw on the Obstacle Course round of Double Dare.

---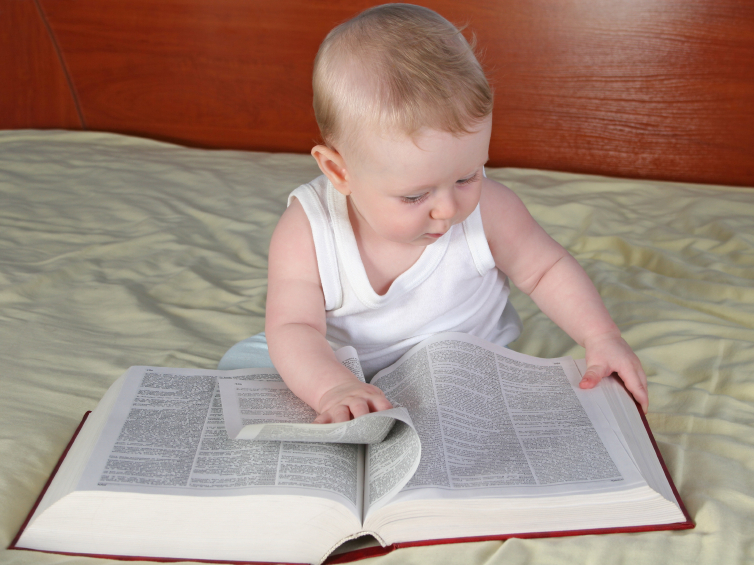 This Christmas, Get The Kids Books (No Batteries Required)
Hey there, befuddled aunts, uncles and family friends. Not sure what to get for all those nieces, nephews and offspring of other people? This year (for the first time!) we've included kids titles in our year-end best books roundup. Pay a visit to NPR's Book Concierge to see what our staff and critics recommend for kids and teens in 2013.