kitanzi mentioned the wonderful new bookcase we got from telynor. It's a wonderful piece of furniture, which she said was hand-made by her uncle, but she simply had nowhere to put in her new house, and we could have it if we wanted it.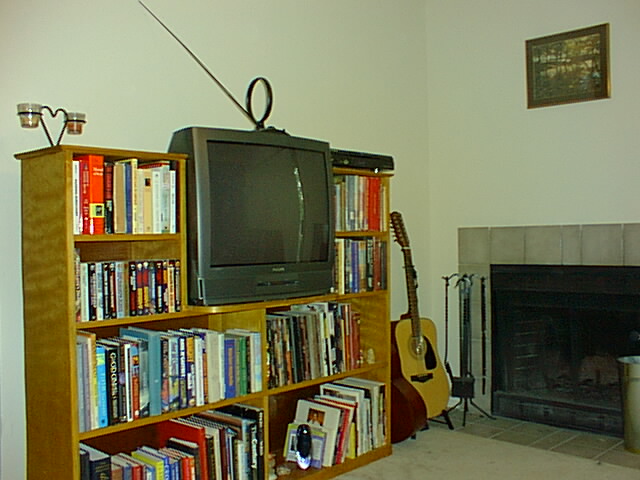 Here's the view of the bookcase and the fireplace.

A slightly crooked view from straight on (the floor is level. I won't say the same for me!)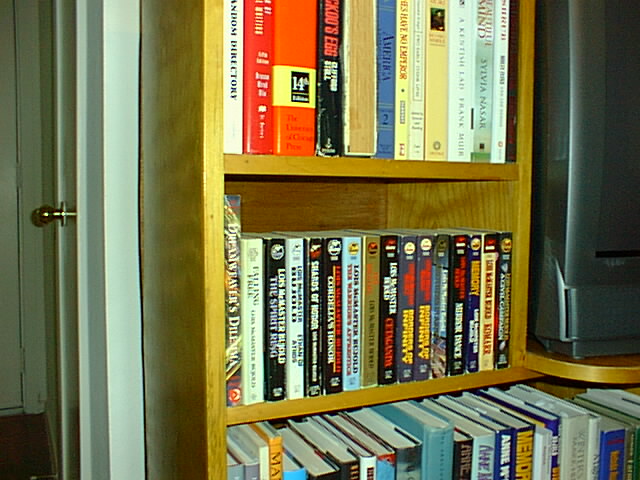 Anyone looking at our shelves would get the idea we really liked Lois McMaster Bujold. 🙂
Thanks again to telynor for the bookcase (and the bed and the bureau!), and to all our wonderful friends who have helped us furnish our nest!