One of the things I said I wanted to do this year was spend more time reading, by setting aside time in my day specifically for that.  To that end, I'm also keeping track of the books I'm reading, so I can see how many I get through by the end of the year.   Off to a start that feels glacially slow to me, but is at least on track towards the notion of reading around 50 books by the end of the year.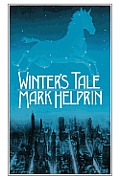 This is a reread — in fact, it's an annual re-read.  I first encountered this wonderful novel my freshman year of college, and I have revisited it at least once a year since then.  One of the things I love about this book is how rich and layered it is, and how even after 30+ trips through it, I still discover new details, or make connections between things that I'd never noticed before.  This is the book I buy copies of whenever I see them in used bookstores, and then hand them freely to anyone I like who says they've never read it.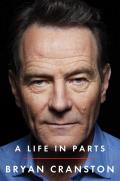 This is a breezy, engaging memoir by Breaking Bad star Bryan Cranston, telling the story of his childhood and acting career.  We saw him speak as part of the Seattle Arts and Lectures series late last year, when the book came out, but I am only just now getting around to reading it.  He's an interesting guy, and this was a fun, brisk read.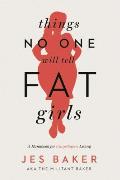 Subtitled "A Handbook for Unapologetic Living", this is a great discourse on body positivity and fat acceptance.  Jes Baker, who runs the website themilitantbaker.com, has written an engaging handbook for people struggling with self-image.  My friend Traci Haley recommended this book highly, and now that I've read it, I can second it.
With everything going on in January, between two conventions, a fairly annoying bout of illness, and family obligations, I didn't get as much as I wanted done.  (I also spent a fair bit of time doing other things, so I'm still working out the right balance.